In Company of Heroes 3, infantry units are the core of a fighting force, and these are the best ones that players can use.
The infantry is the most important part of a Company of Heroes army. In Company of Heroes 3, these ground troops will be in charge of capturing, building, and shaping the battlefield more than ever before.
Infantry can be called in from a number of buildings or Battlegroups, and many infantry units can be improved in different ways. Since different units have different strengths and weaknesses, it can be hard to know which ones are better and why. Based on how powerful each unit is per soldier, these are the best infantry choices. Here's what you need to know as a player.
Bazooka Squad (US Forces)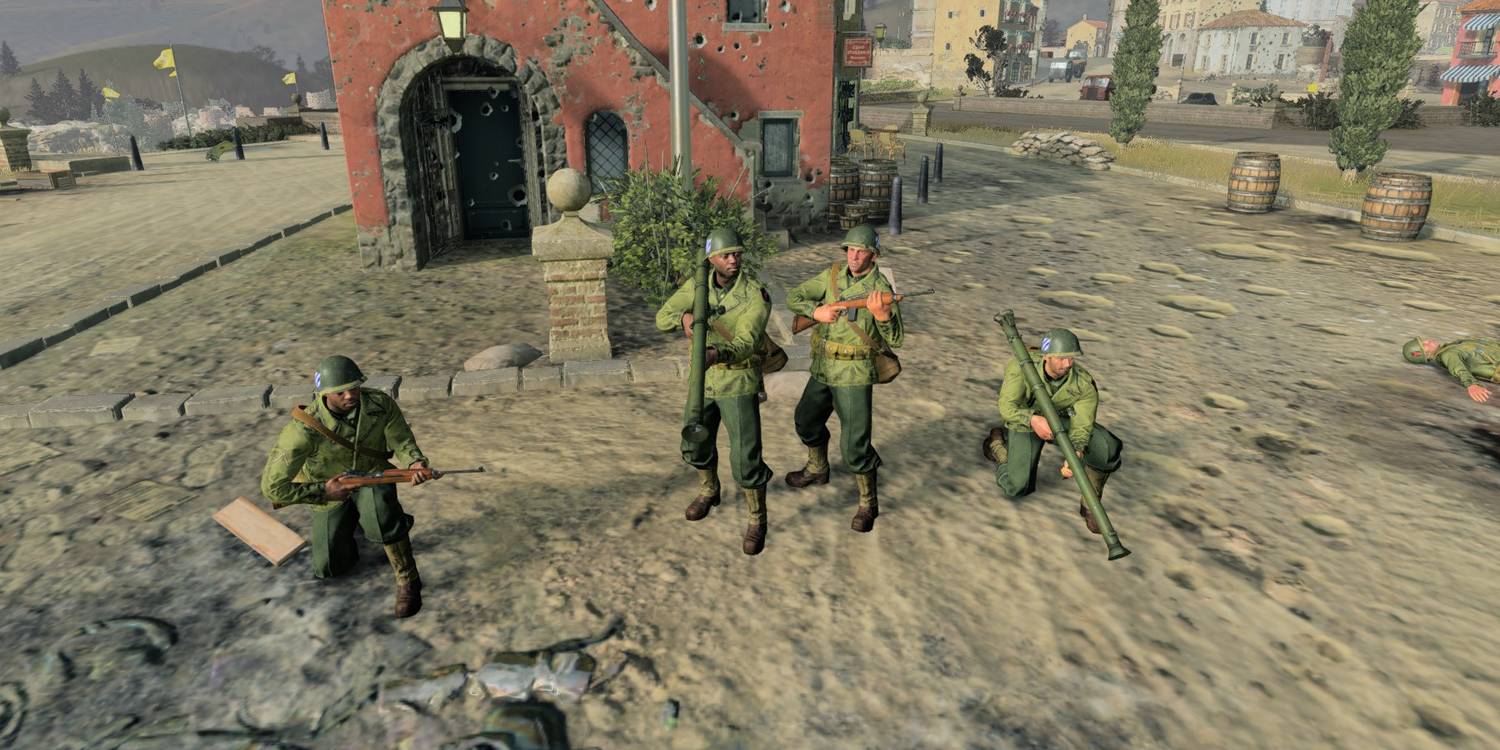 The Weapons Support Center makes it easy to use this highly mobile anti-vehicle unit early in the game because it is available there. The Bazooka Squad works best as a support unit for Rifleman Squads and Scout Squads. They can do well against basic infantry units, but they really shine against light vehicles and tanks.
Against heavier tanks, they are likely to have trouble, especially if they are not in cover. However, their ability to move quickly and hide inside buildings makes them often more useful to the US Forces than Anti-Tank Weapons Teams. They will cost 300 Manpower and 7 Pop, which isn't too much for an infantry unit that can defend against tanks.
Jäger Squad (Wehrmacht)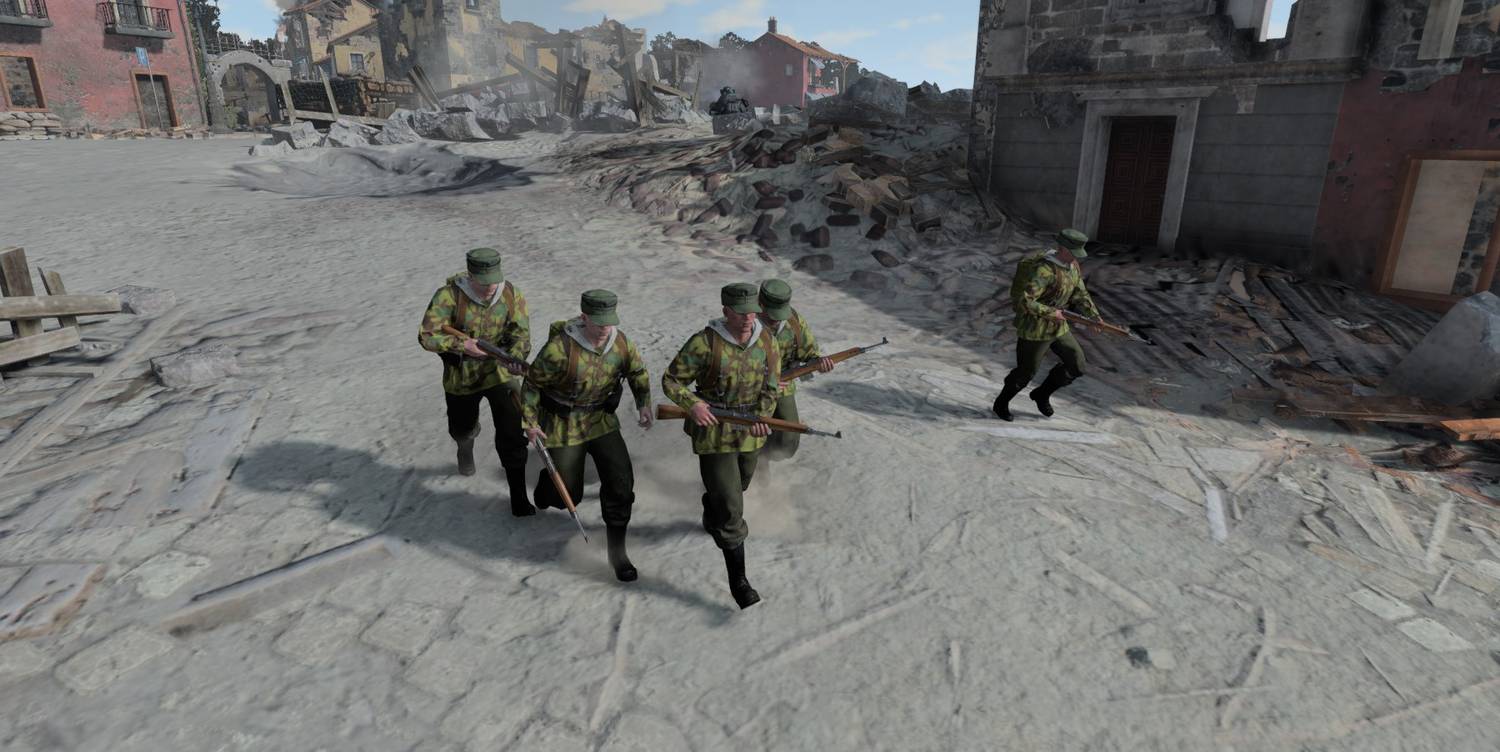 This squad is one of the best Wehrmacht units, and you can get it from the Luftwaffe Kompanie Tier 2 Building. The Jager Squad can be made into a very good anti-tank unit by adding the RPzB 54 Panzerschrek. This makes them especially good at long range.
The Reconnaissance Package, on the other hand, gives the squad two G43 rifles and the ability to use a Recon Flare. This makes them a versatile unit that can fight both infantry and light vehicles. With the Veterancy ability Ambush Tactics, the squad can become camouflaged even when it is standing still. This can give them an advantage over other elite infantry units.
Gurkhas (British Army)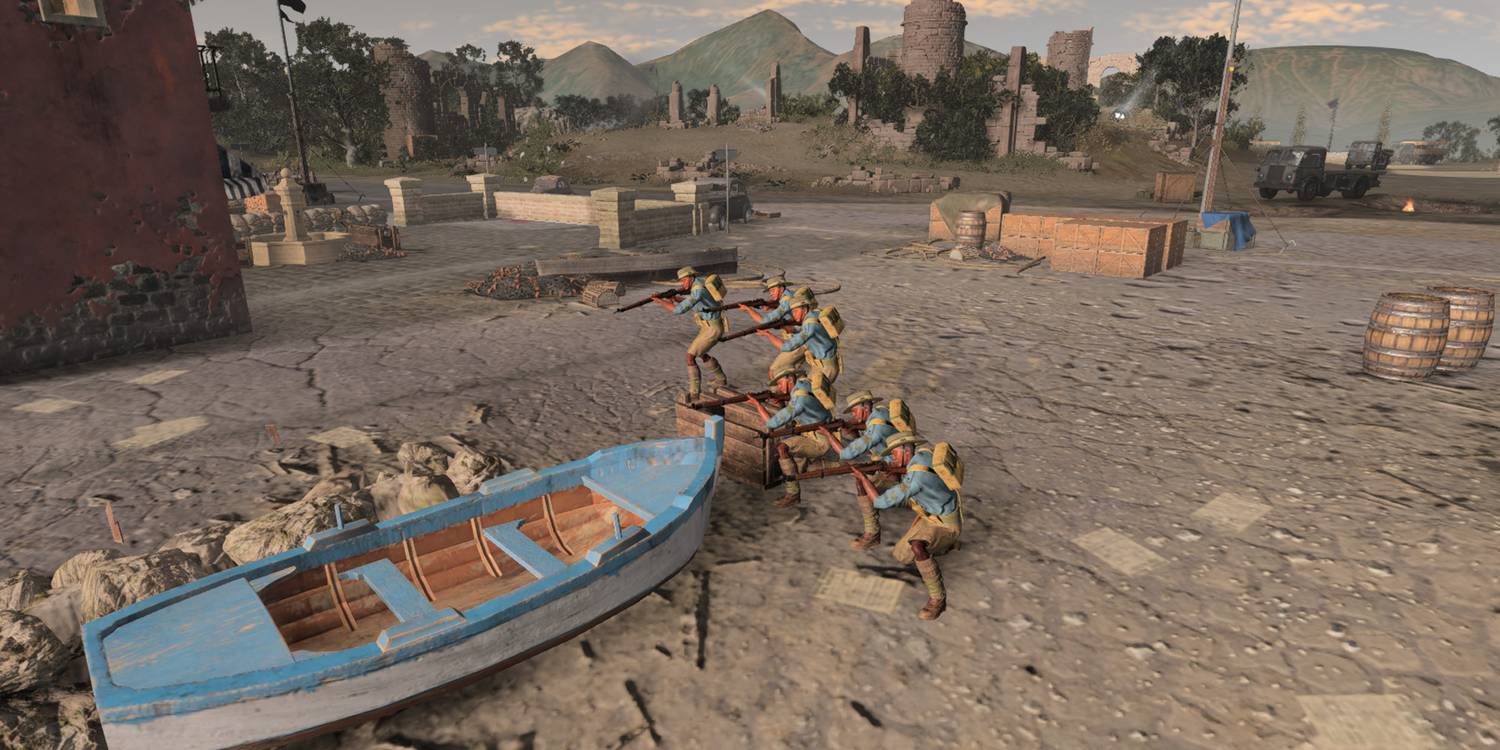 The Gurkhas, who are famous and important in history, are a new addition to the Company of Heroes series. They live up to their reputation as a tough and elite infantry unit. These highly effective soldiers can be bought from the Indian Artillery Battlegroup for just 1 command point, and they can be improved in many ways.
The Thompson Submachine Gun Package costs 60 Munitions and makes them much better at close range. The Bren Light Machine Gun upgrade costs 75 Munitions and makes them better at both suppressing and firing at medium range. With Smoke Grenades and the Ayo Gorkhali war cry ability, this unit can compete with even the best units if the conditions are right and they know how to play.
Paratrooper Squad (US Forces)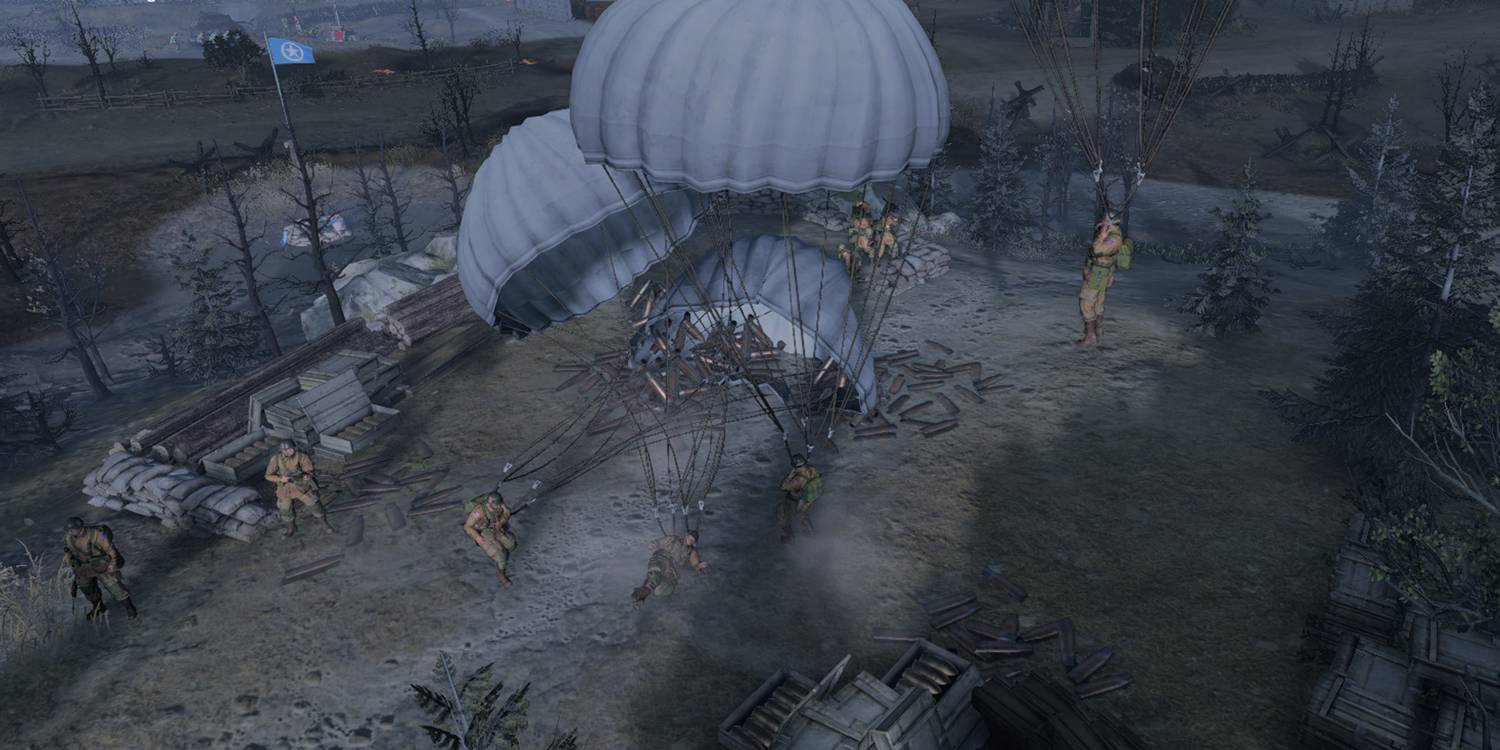 One of the best things about the Airborne Battlegroup's Paratrooper Squads is that they can be sent anywhere on the map. Even if they are dropped in a dangerous place where they could be shot at, this unit will quickly even out the fight, especially if it is upgraded with the M9 Bazooka Package (anti-tank) or the M1919A6 LMG Package (anti-infantry/light vehicles).
The US Airborne are more flexible than the British Paratroopers. And for a relatively low price of 320 Manpower, these units are a great deal. In addition to being able to use grenades, US Paratroopers can also unlock the Quick Capture ability at Veterancy Level 1 and the Unlock Concealment ability, which gives them a bonus when attacking when they are the first to hit.
Guastatori (Afrikakorps)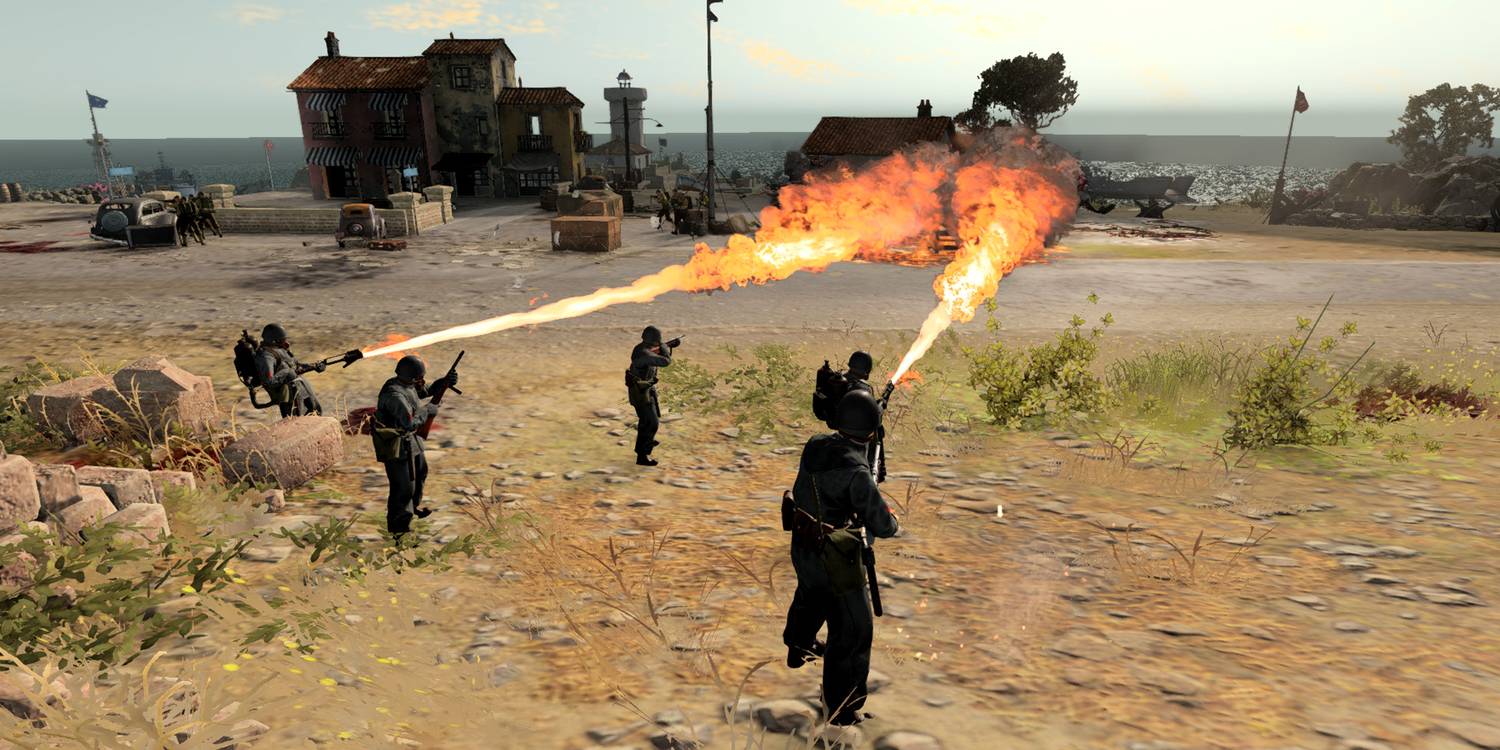 This elite Italian engineering unit has some of the most scary-looking character models in 8 Ball Pool game, and they are just as good at fighting as they look. This unit works best when it has the Breakthrough Package upgrade, which makes it better at fighting close up. This gives you the Wirecutters ability and two Lanciafiamme Model 40 flamethrowers. With these, this unit can be a nightmare for enemy infantry. Especially if they are hiding in buildings or other good places.
They are also protected against many light and medium vehicles by a very powerful Anti-Tank Satchel charge. The Guastatori cost 400 Manpower, so they are not cheap. But if you know how to use them well, they can be a good investment.
Stoßtruppen (Wehrmacht)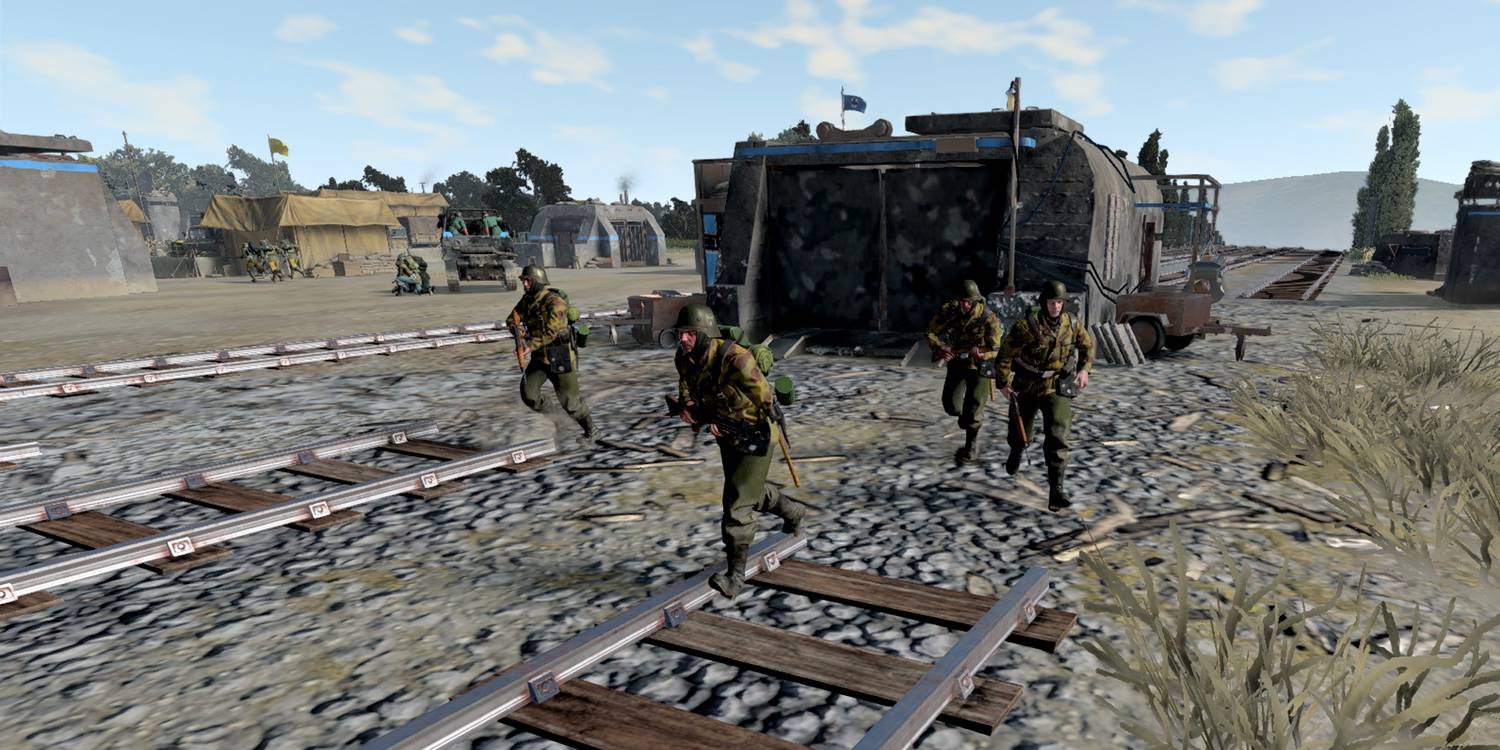 This fearsome elite infantry unit will be available to Wehrmacht players from the Panzer Kompanie building, along with the Panzer IV Medium Tank and the Sturmpanzer IV Brummbar. Not many infantry units can go toe-to-toe with the Stoßtruppen, and even light vehicles don't have much of a chance against their Red Phosphorus Grenades.
The Mechanized Battlegroup can get the Ambush Package upgrade. Which gives them a StG-44 Assault Rifle instead of the MG-42 they will start with. Also, the Shock Assault ability can be unlocked at Veterancy 1. And it gives the squad a temporary boost to its offensive and defensive abilities.
Foot Guards (British Army)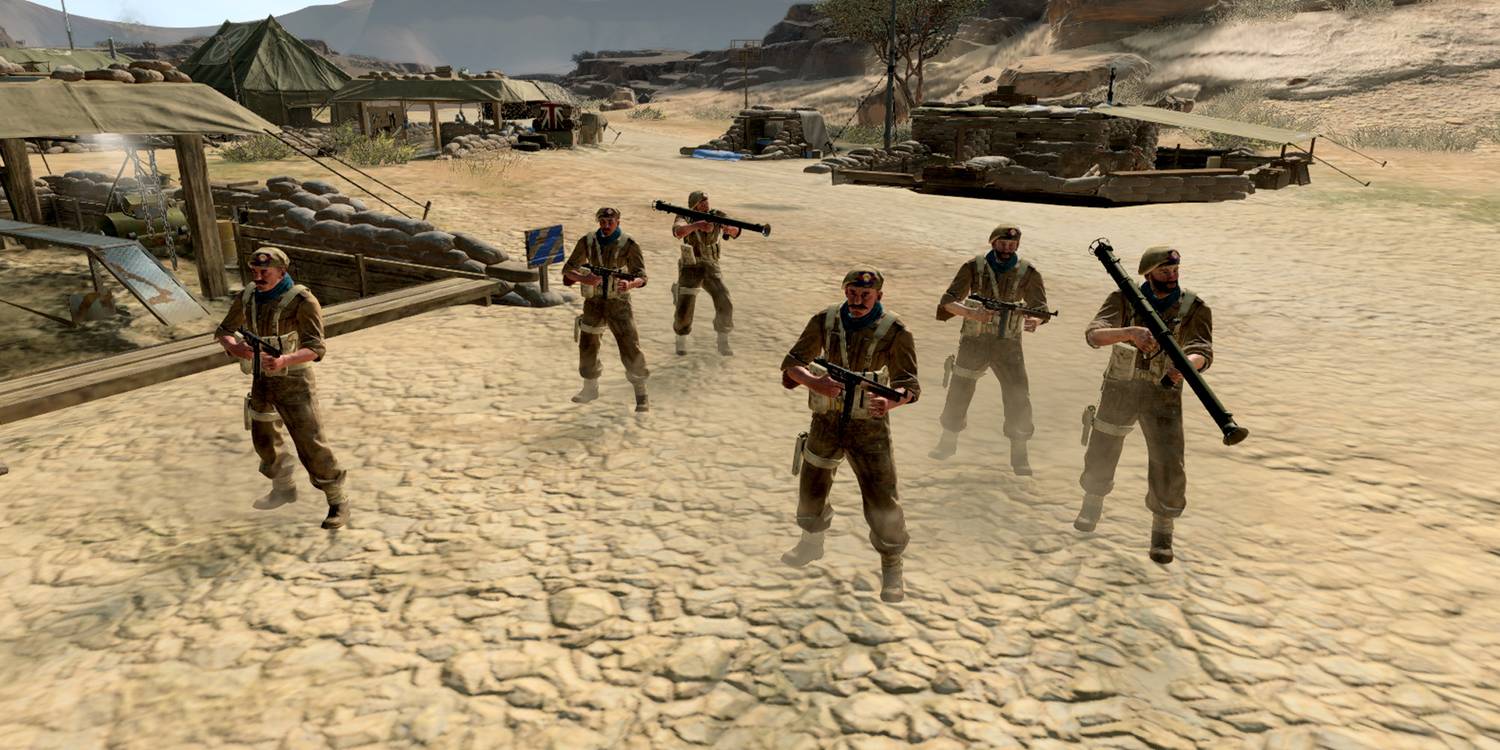 The Foot Guards are the best infantry in the British Army. They can be bought from the Company Command Post for 399 Manpower and 10 Pop. With Thompson SMGs and M9 Bazookas, this unit can fight infantry, vehicles, and tanks. At Veterancy Level 1, it can also learn the Staggered Shot skill.
With 6 soldiers per squad, they can take on almost any other elite infantry unit and will last much longer than most squads, giving them more time to retreat and get more troops if they need to.
SSF Commandos (US Forces)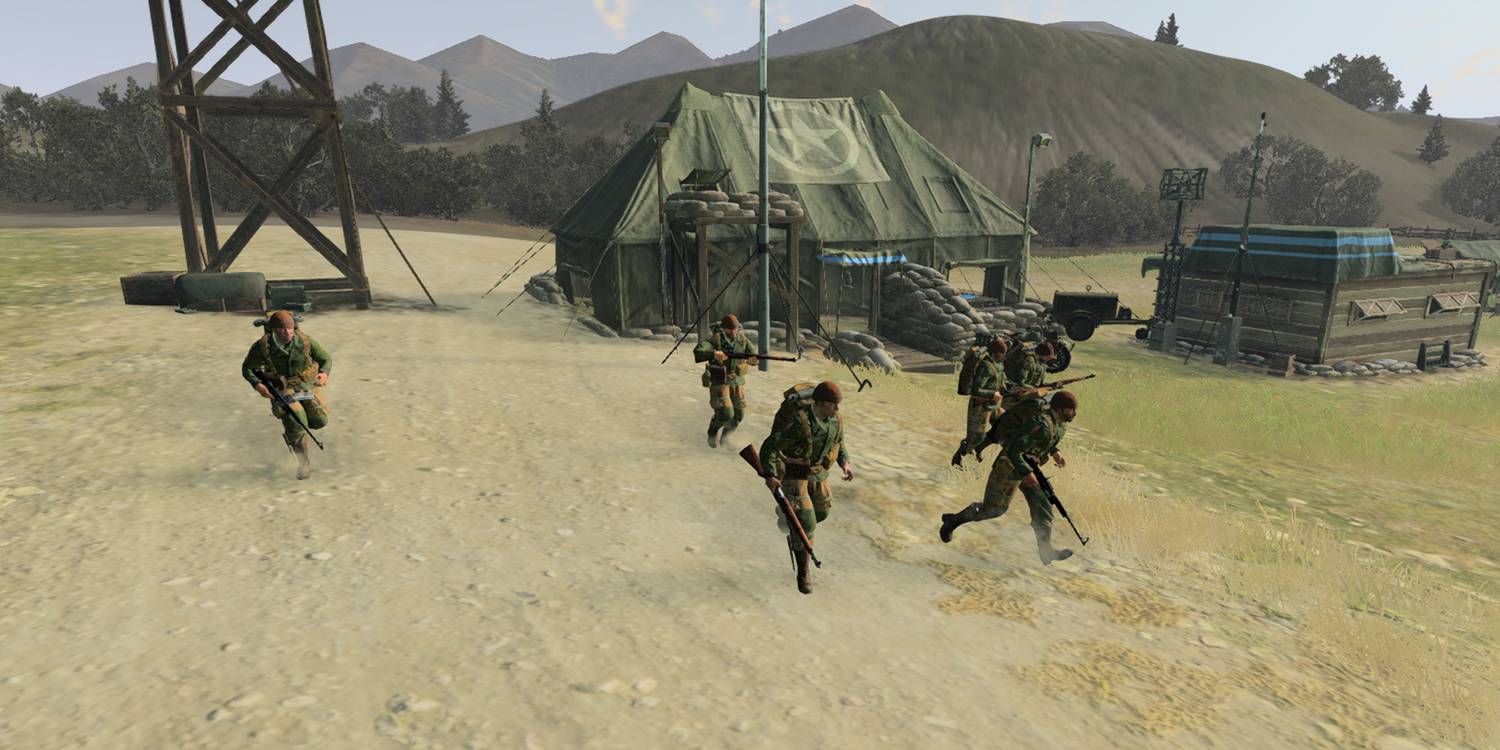 Even though the unlockable units and skills in Special Operations Battlegroup for the US Forces might not be the best, the SSF Commandos make it worth playing. This 6-person unit only costs 2 Command Points to unlock, but it will cost more to make. But it cost them 440 Manpower. This infantry unit is a good buy for the US side. Because it can switch between two M9 Bazookas and two M1941 LMGs.
They also have the M15 Willy Pete grenade, which does fire damage, the Knife Throw skill at Veterancy Level 1, and the Timed Demolition Charge skill at Veterancy Level 2. This is likely the strongest man-for-man infantry squad in Company of Heroes 3. It can stand up to most units, whether they are infantry or vehicles.
Company of Heroes 3 is now available for PC. And it will be available for PS5 and Xbox Series X/S later this year.