The sales order management process is divided into three basic parts: taking orders, having those orders approved, and delivering them. This laborious process of order fulfilment can be easily automated with sales order management software and field force management software.
Can you fathom how much time, effort, and manual labour would be required to fulfil a single sales order if it were done manually? This demand will only increase at twice the speed if the purchase order comes from far away from your supply chain network. In a scenario like this one, the additional efforts of coordination just can't be ignored.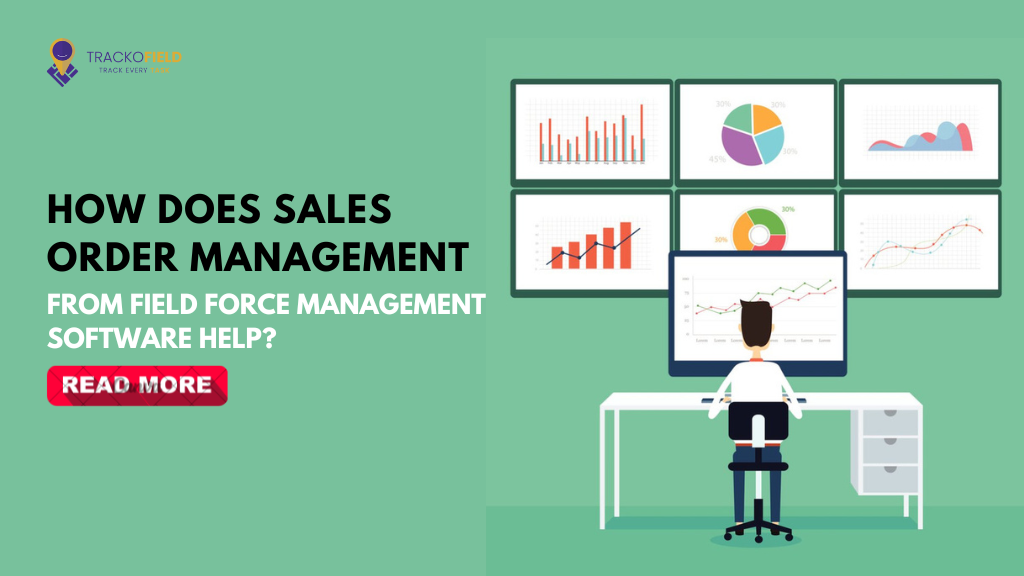 What is Sales Order Management Software?
Before attempting to comprehend how the software works, it is essential to get a firm grasp on what the term "sales order management" actually means.
Management of sales orders refers to the process of keeping track of sales orders beginning at the moment they are received and continuing until they are satisfactorily delivered. Nonetheless, in the interim, there are a number of procedures to complete, including product or service validation, order approval, administration of product lists and inventories, management of delivery tracking, and proof of delivery.
This may appear to be a straightforward operation, which it is in the case of conventional retailers with brick-and-mortar locations; but, picture instead a multinational brand that accepts orders from customers worldwide and then fulfils those orders.
Some substantial food for thought!
Benefits of Order Management Software
The processing of orders and workflows can be completed more quickly and efficiently thanks to the use of sales management software. 
This results in a significant reduction in the amount of labour required to manually track orders, which ultimately contributes to an improvement in the company's bottom line.
Let's get into the nitty-gritty of the benefits offered by the software for managing sales orders!
Real-time Monitoring
Using the order tracking app, you are able to check the real-time status of your order at any time and from any location. The most beneficial aspect of the software for tracking sales orders is its dual-purpose design, which allows field sales executives to monitor their own quotas while also allowing managers to keep an eye on the overall sales process.
Tracking orders in real time also gives managers the comfort that everything is in order. Moreover, they can manually check inventory and plan dispatches accordingly. It also allows executives to get complete recognition for their work. It is a win-win situation. 
Instant Order Approval
Automation brings both increased speed and accuracy. Field sales executives are aware of the current situation of the stock in real-time, and as a result, they create the purchase order accordingly. Within a matter of minutes, managers are able to remotely authorise purchase orders from their computers.
Another great thing about instant order approval is the automation and streamlining it brings. As soon as customers place orders, they can rest assured that the process has already begun and will be completed ASAP. 
Management of Stock and Supplies
The managers are informed if certain products are selling out incredibly quickly, and they have the ability to make an instant decision regarding whether or not to place a new order for those products. Just try to fathom the amount of money that will be lost by a company if a product that sells quickly is out of stock for more than a few days. 
That is completely prevented by the use of automation! Real-time warnings and predictive analysis built on the foundation of past data give the management information regarding the growing demand for a particular product throughout specific seasons.
Reports Generated Automatically 
Manually generated reports are no longer an option whenever an organisation implements an order management system. And to that, we reply: why not? They are prompt, accurate, and have a clear organisational framework. 
When you have the automated report working for you, there is no area of the sales operations that you should neglect. If you have a specific requirement, several sales order monitoring platforms also have the option to generate bespoke reports. If your field force management software doesn't already offer automatic reports, you should start looking into it right away. 
A Shorter Period of Time Required to Make a Sale Order 
Tracking systems optimise the way in which field sales operations are carried out, resulting in increased production and greater efficiency. 
Automation, on the other hand, reduces the amount of time that is wasted between phases such as having an order taken and approved, having an order approved and dispatched, having an order despatched and inventory tallied, and having an order shipped and delivered. 
Also, how could we possibly overlook the amount of human labour that goes into reporting? The turnaround time for each order is also decreased thanks to the use of sales force management software, which takes care of all the details.
Increased Delightment of One's Patronage
After realising the benefits described above from utilising a sales order management app, it is abundantly evident, if not everything else, that the services provided to clients are to their complete satisfaction. 
Because the customer and the consignor are able to follow everything, the dependency that they had previously had on the delivery partner has been eliminated thanks to the order tracking software, which not only speeds up the delivery of the order. API integrations ensure that data transfer across the software solutions utilised by the many parties involved is performed without a hitch.
Should You Manage Sales WIth Order Management System and Field Force Management Software? 
Now that you have finished reading the complete article on the various software options for order tracking, what are your thoughts? Of sure, that is the case! The most compelling piece of evidence is undoubtedly the steadily increasing demand for sales order tracking solutions among companies of all sizes, including small, medium, and large. 
The needs of businesses of all sizes and in a variety of industries are being met by TrackoBit's sales order management optimization services. Discuss this further with the knowledgeable members of their team.