Your vehicle's safety is also an important consideration. As most of you all sometimes notice, your car got damaged, scratched, or any other reason. Don't worry; this article will help you out by introducing you to some best airport parking services.
Airports started as a simple connecting point between the ground and the sky. Travellers were often dropped off as parking was insufficient. Although paid parking lots, with security and lighting, were an innovation introduced back in the 1950s in Cleveland. As of now, air travel has become common, and airports have become the busiest hubs. As these parking lots became a vital part of an airport's design. The types of available parking services enlarged as the number of travellers grew.
In these early days, airports made most of their income with passenger fees. Over a couple of decades, economic trends and security issues have challenged this business model. As a result, airports have become more than a simple transfer points. Nowadays, many airports offer shops, restaurants, and services to increase their revenue streams. As usage, security, and technology continue to diversify, airport parking lots are pushed to adapt to new patterns of passengers. 
Below we have mentioned the seven best airport parking services to solve your vehicle related problems.
Airport Parking Services: Our Top 7 Picks
1) Leeds Airport Parking Services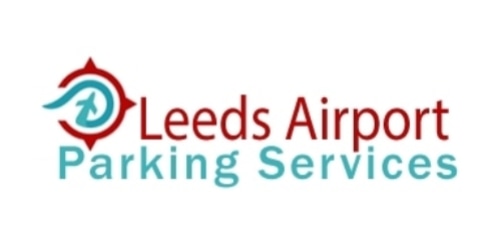 This is one of the best online platforms which provides airport parking services. They offer the world class service to book your parking at every UK airport at reasonable pricing. In addition, they provide free cancellation cover included on all bookings.
With over three thousand satisfied passengers, they pride themselves on outstanding customer service. They are just an email or phone call away from providing you with any help or advice you might need. Apart from this, they facilitate you with a hassle free way of comparing airport parking options. They guarantee to give you the best service at the lowest prices.
2) Parkimeter

Parkimeter has been an online parking service provider since 2013. They help drivers find a parking space online easily and comfortably. They know the difficulty of finding a parking space on the street, especially in big cities. The objective of this platform is to offer an alternative that benefits not only users but also cities. 
They are available in Germany, Belgium, Denmark, Spain, France, Italy, the Netherlands, and Portugal. All the customers of this platform can guarantee a space in over 2,000 car parks in 250+ cities.
3) Just Park Me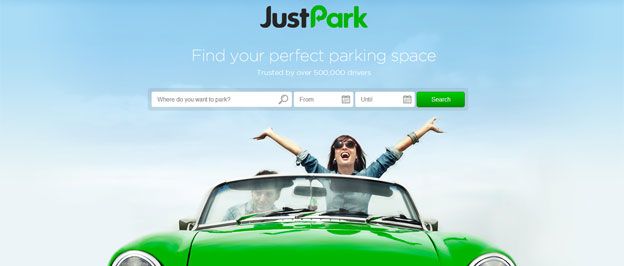 Booking parking spaces on their platform has become so easy with their simple booking process. At the same time, you do not have to worry about filling in unnecessary details to get your parking reserved. Their user-friendly booking process is simply designed for your comfort so that you can easily secure your parking. 
They treat their customers as valuable assets. That is why Just Park Me goes the extra mile to achieve their complete satisfaction. However, they make sure to provide customers with the best quality parking services. Customers are their real strength, which is why they provide services that meet quality standards.
4) Global Airport Parking Services
They compare airport parking prices and bring affordable and cost-friendly deals for you. Bookings made through the website are confirmed by email containing booking reference numbers emailed to the provided email on the booking form. Their user-friendly interface helps you to easily book your parking slot by providing four simple steps. They are; Select Dates, Select Deals, Personal and Vehicle Details, and Payment Form. 
5) Your Parking Space
This online airport parking service was started in 2012. Their mission is to change the way the world parks. They planned to do this by providing more accessible parking through the digitalization of parking assets. The journeys become easier when they become more connected and more accessible with their parking options. 
They are pushing digital parking networks to move the UK more conveniently, affordably, and sustainably. They are continuously working hard to achieve their vision. Their vision says a world where parking is seamlessly integrated into your travels through the use of smart technologies.
6) Meet & Greet 
This platform provides you with the best prices for meet and greets parking at Manchester airport, combined with great customer service. They also aim to offer 100% satisfaction to the customers. Apart from this, they offer two types of parking facilities. 
Meet & Greet; This parking service, commonly known as valet parking, is where a member of the company meets you at the designated spot and carefully parks your vehicle. Then once you arrive from your trip, they will greet you and hand over the keys. 
Park & Ride; It is the most affordable option, where you can easily avail of a free shuttle service in just 5 to 10 minutes after parking your vehicle. These facilities offer unique personalized customer service, where you relax and enjoy your ride without having any tension about your parking space. 
7) Heathrow Parking
With Heathrow Parking, you can be reassured that all the parking options are flexible and convenient. Whatever your reason for travelling to the airport, they have a parking option to suit everyone. They facilitate short stays, long stays, business, meet & greet, POD parking, and valet parking. 
Want More Pocket Savings?
ScoopCoupons is the perfect place to find some exciting deals and online coupons all in one place. Enjoy savings as much as possible by applying our latest Coupon Codes and Promo Codes. No need to think twice! Start your shopping spree and grab 30% Off on all your purchases.